"There is nobody, out the other side of that sort of strong birth, who is not better prepared to meet the absolutely remarkable challenges of parenthood. When the power and trust is transferred to the mother, when she delivers her child, rather than 'is delivered' when she chooses, rather than 'is allowed', no matter what sort of technical birth she has, she is stronger, fiercer, and better…"
–Stephanie Pearl McPhee (The Yarn Harlot)
Just a short Tidbits post for today…
Over the weekend, I appreciated reading this article about an unusual topic: postpartum psychosis.
Two weeks previously, Jessica was in perfect health, enjoying a career as an actress, comedian and writer and at the end of a straightforward pregnancy with her actor husband Matthew Bannister.

"I describe Albert's first weeks as 'peace and war'," she says. "The birth was gentle; I delivered Albert myself in a pool in our dining room. I remember looking down as he was born, seeing this baby blinking up at me under the water, and feeling such love. Then came a tidal wave of terror."

The first days of parenthood were the blur of joy and shock common to most. "It was a time of epic contradictions: you've lost so much of yourself and you've never been more whole," Jessica explains. Yet by day three she began to display symptoms of a rare illness affecting one to two in every 1,000 UK mothers…

via Postpartum psychosis: How Jessica Pidsley was driven to the edge by the rare illness – Features – Health & Families – The Independent.
I also read a significant article about epigenetic research and motherblame:
So why is it that the complex science of human development, in particular, is so readily distilled into this single, unhelpful message: "It's all about mom"?

Of course, science is influenced by values in all sorts of ways: in the questions we address, the conclusions we prioritize, and the applications we pursue. But when dealing with complex causal processes and the assignment of causal responsibility "it's the mother!", values can affect the conclusions we draw from science in an especially pernicious way. That's because we think of causal claims as simple descriptive facts about the world — as value-free. But a growing body of empirical work shows they're not. In fact, the way we make causal claims depends a lot on how things normally happen and on how we think they should happen.

via Using Science To Blame Mothers : 13.7: Cosmos And Culture : NPR.
This in turn reminded me of my own past post about asking the right questions, which I shared on a friend's Facebook page in response to all of the recent media attention being paid to newly developed date rape drug detecting nail polish.
We MUST look at the larger system when we ask our questions. The fact that we even have to teach birth classes and to help women learn how to navigate the hospital system and to assert their rights to evidence-based care, indicates serious issues that go way beyond the individual. When we say things about women making informed choices or make statements like, "well, it's her birth" or "it's not my birth, it's not my birth," or wonder why she went to "that doctor" or "that hospital," we are becoming blind to the sociocultural context in which those birth "choices" are embedded. When we teach women to ask their doctors about maintaining freedom of movement in labor or when we tell them to stay home as long as possible, we are, in a very real sense, endorsing, or at least acquiescing to these conditions in the first place. This isn't changing the world for women, it is only softening the impact of a broken and oftentimes abusive system…"
And, while not completely related to the topics at hand in today's post, but absolutely relating to quality mother care, I wanted to share a link to a fundraising project from my doula, Summer: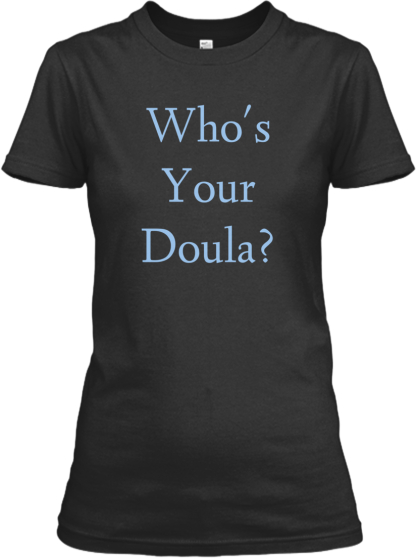 Tuesday Tidbits: Story Power | Talk Birth.