Does breastfeeding really matter? Or, is it just one possible way to feed a baby?
Breastfeeding matters. It matters for women, babies, families, workplaces, society, and the whole world.
But, is breastfeeding hard?
It is true that in the early weeks many women experience difficulties with breastfeeding. Coupled with the lack of support many women also experience from partners, in-laws, extended family members, and employers, they may stop breastfeeding long before they originally hoped and planned. Is that breastfeeding's fault though? Is it inherently difficult? No, but it turns out that our prevalent images of breastfeeding may contribute to difficulties with latch and milk flow. Laid-back breastfeeding (nursing the baby draped across your body tummy to tummy rather than sitting upright with the baby in the crook of your arm) may be the answer to many early breastfeeding challenges:
In the commonly used cradle, cross-cradle, and football/rugby holds, mothers and babies must fight the effects of gravity to get babies to breast level and keep their fronts touching. If gaps form between them (which can happen easily with gravity pulling baby's body down and away), this disorients baby, which can lead to latching struggles. The pull of gravity makes it impossible for a newborn to use his inborn responses to get to his food source and feed. For baby, it is like trying to climb Mount Everest. Instead of mothers and babies working together as breastfeeding partners, mothers must do all of the work. Instead of being able to relax while baby helps, most mothers sit hunched over, tense, and struggling.To complicate things further, in these positions, gravity can transform the same inborn feeding responses that should be helping babies into barriers to breastfeeding. Head bobbing becomes head butting. Arm and leg movements meant to move babies to the breast become pushing and kicking. Mothers struggling to manage their babies' arms and legs in these upright breastfeeding holds have often told me: "I don't think I have enough hands to breastfeed."

How Natural Breastfeeding Can Help

In Natural Breastfeeding positions, baby rests tummy down on mother's body, ensuring the full frontal contact that activates his GPS. Baby's weight pushes the pressure buttons on his front, which improves his coordination for easier feeding. Natural Breastfeeding makes it possible for babies to be the active breastfeeding partners that nature intended. But it's not just good for babies. Mothers can relax completely and rest while baby feeds, often with both hands free. And gravity helps baby take the breast deeply, so there's no need to micromanage baby's latch.

via Many Moms May Have Been Taught to Breastfeed Incorrectly: Surprising New Research – Mothering.
I learned about laid-back breastfeeding before my third child was born. It made a huge difference in her ability to latch well and nurse comfortably (I then didn't discover she had an upper lip tie until she had dental work at two!) It also made a dramatic difference for my last baby, who was my easiest, most comfortable, almost-painless-from-the-start, early breastfeeding experience (they all got easy with time and I nursed each for three years, but the early weeks were more challenging with the first three compared to the last!)

Isn't modern formula close to breastmilk though?
No! Breastmilk is a living substance, customized to your specific baby. It is amazing how many unique things breastmilk can do!
Vitamins and minerals that we all know are present only represent a very small proportion of what's in our milk. There is a huge range of other components. Components, for instance, that dispose of harmful bacteria in different ways. By absorbing them, engulfing them, destroying them, lining the gut and preventing them from entering our baby's blood stream, preventing them from using our baby's iron stores to grow (pathogens need iron to thrive), etc…

And these are targeted responses to specific pathogens, because our baby's saliva goes into our blood stream and informs us of anything harmful they have been exposed to in the last few hours. Our body immediately produces the exact antibodies for that specific infection, and feeds it back to our babies via our milk within the hour.
Notice I do not say that breastmilk is "perfect." What it is, is normal. It is the species-specific, biological appropriate food for human babies.
I've heard that our bodies make different kinds of milk and you have to be careful to separate the foremilk from the hindmilk though? Doesn't that mean I'll need to pump to make sure my baby is getting enough of the cream?
If you have pumped and put your milk in the fridge, you have noticed the same phenomenon. As the milk cools, the fattier, more opaque milk rises to the top and the bottom portion of the milk appears thinner, more translucent. Perhaps you would call this milk more "watery." But, it isn't watery. It doesn't lack nutrients. It is just lower in fat.

Breastfeeding moms read a lot about foremilk and hind milk and for lack of a better term, obsess about it. I talk about this with moms way more than I care to. Why?

Because, in my opinion, this is a completely nonsensical and irrelevant topic 99% of the time.

We don't know the fat concentration of your milk when the baby first starts nursing, nor do we know the rate at which the milk gets fattier.

via Balanced Breastfeeding – "The Good Milk" Foremilk/Hindmilk.
What about postpartum depression? One of my friends said that her doctor told her to wean because of depression.
While this is a common recommendation, it is not evidence-based. In fact, breastfeeding helps protect mothers'
mental health by mediating the effects of stress:
Research over the past decade has shown that breastfeeding and depression intersect in some interesting and surprising ways. All of this work has shown something that makes sense. Breastfeeding does not deplete mothers, nor does it cause depression.

Breastfeeding problems certainly can do both of these things—all the more reason why women need good support and accurate information. But it does not make sense for something so critical to the survival of our species to be harmful for mothers. And it is not.

Breastfeeding and stress

One of the initial areas of research was in examining the role of breastfeeding in turning off the stress response. Of particular importance was breastfeeding's role in lessening mothers' levels of inflammation (which is part of the stress response). The molecules that cause inflammation can lead to depression. When inflammation levels are high, people are more likely to get depressed. When inflammation levels are lower, the risk of depression goes down. The great thing is that breastfeeding is specifically anti-inflammatory. This is one way that breastfeeding protects women's health throughout their lives. It lowers their risk of depression. It also lowers their risk of diseases such as heart disease and diabetes…

via Mothers' Mental Health and Breastfeeding – Breastfeeding Today.
Side note: why is depression such a risk for mothers anyway?
…When you consider the isolation, lack of support, history of abuse or other trauma, and, particularly in the U.S., the need for mothers to return to work almost immediately following the birth, the increase in depression rates is hardly surprising…

via Mothers' Mental Health and Breastfeeding – Breastfeeding Today.
What about the sleepless nights everyone talks about? I want my partner to be able to feed the baby at night so I can get more sleep.
Similar to mental health, research has actually found that nursing mothers get more sleep, not less.
And, on a related note, many people share the misconception that it is normal and desirable for a breastfed baby to "grow out" of needing to nurse during the night. This actually depends on multiple factors, primarily the storage capacity of a mother's breast:
In other words, if you are a mother with an average or small breast storage capacity [which is unrelated to breast size], night feedings may need to continue for many months in order for your milk production to stay stable and for your baby to thrive. Also, because your baby has access to less milk at each feeding, night feedings may be crucial for him to get enough milk overall. Again, what's important is not how much milk a baby receives at each individual feeding, but how much milk he consumes in a 24-hour day. If a mother with a small storage capacity uses sleep training strategies to force her baby to go for longer stretches between feedings, this may slow her milk production and compromise her baby's weight gain.

via Do Older Babies Need Night Feedings? — Nancy Mohrbacher.
Am I creating a bad habit by allowing baby to breastfeed to sleep?
Your child's desire to nurse to sleep is very normal and not a bad habit you've fostered. Don't be afraid to nurse your baby to sleep or fear that you are perpetuating a bad habit. Baby often will seek the breast when sleepy or over-stimulated because it's a comforting and familiar place to him. To associate the breast with wanting to relax enough to go to sleep makes perfect sense. As adults, we also do things to relax ourselves so we can go to sleep: we read, watch TV, get something warm to drink or a snack, deep breathe, get all snug under the covers, etc. Breastfeeding does the same thing for your baby.

via KellyMom.com : Breastfeeding to Sleep and Other Comfort Nursing.
You may find that nighttime nursing is surprisingly peaceful and undisturbed. I remember finding my first baby often puzzling during the day, but at night, it felt like we were in perfect harmony…
…So we feast together in the darkness.
Till we are both full-filled.
Me. You.
You. Me.
Youme.

via A Poem for World Breastfeeding Week 2015 #WBW – The Story Witch.
Breastfeeding matters. It is woven through our lives and through the interlocking systems of society. It has important impacts on physical, mental, and emotional health for both you and your baby. In fact, breastfeeding is a type of "shero's journey," one that impacts a mother and her child through the rest of their lives:
Breastfeeding is the day in and day fabric of connection. It is a huge physical and emotional investment, the continued devotion of one's body to one's baby. Breastfeeding support may not as exciting or thrilling as birthwork for me, but it is so very REAL and so very needed, and part of the nitty-gritty reality of individual mother's complicated lives as they find their feet on the motherhood road. It really matters.

In what ways has breastfeeding been a hero's journey for you?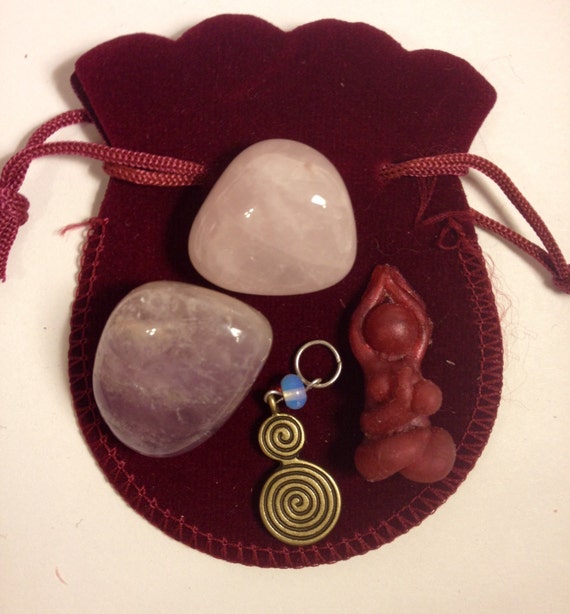 Sign up for the Brigid's Grove Newsletter for resources, monthly freebies, + art and workshop announcements.
And, as is our tradition, in honor of World Breastfeeding Week and National Breastfeeding Month, you can get 10% off items in our shop throughout August: WBW10OFF.